About Us
Brown County Evaluation Center is a free standing non-hospital detox licensed by the MN Department of Human Services and the MN Department of Health. BCEC is a co-ed 16 bed locked facility. Brown County Evaluation provides services to the following contracted counties: Blue Earth, Brtown, Faribault, Le Sueur, Lincoln, Lyon, McLeod, Martin, Murray, Nicollet, Pipestone, Redwwod, Rock, Scott, Sibley, and Watonwan. Partial contract counties include Cottonwood, Jackson, and Renville.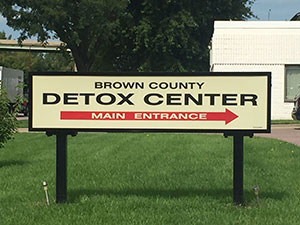 Referrals
Referrals are generally made by police departments, hospital emergency rooms, social service agencies, and voluntary admissions.
If you are interested in making a referral, call 507-359-9111. A staff member will ask health and chemical abuse questions to determine if the referral is appropriate for our facility.
We do not accept insulin dependant diabetics, patients who are actively hallucinating, currently on a suboxone program, or suicide attempts within the past 10 days.